Character Template
Character Name:
 Kazuya Fujioka
Nicknames/Alias:
N/A
Gender + Sexuality:
Male
Age:
20
Appearance: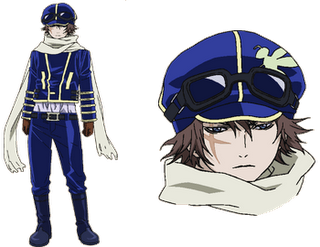 Special Characteristics:
Scar on his right eye through cheek.
Personality:
Kazuya is a man of very little words but when it's needed to he may spout out a few words, He likes to work on machines and weapons. Most of the time he can be a little carefree and sleep whenever and wherever his soul desires. You'll most likely always see him looking at blueprints of what he would like to build next. He can be a little cold and cruel against people he doesn't know very well, But if you gain his trust he can be a very useful ally. Although he can be sucked in on his works and projects he likes to sometimes take a break and just go and drink a cup or two of coffee with his friends. If you get on his bad side he can be a real pain in the neck for whoever managed to disrespect him.
He secretly has a collection of glass animal figurines hidden somewhere on his house, He is very protective of it specially when someone gets near it due to fear of them breaking it. He finds overly cheerful people rather annoying and has a slight dislike towards them. He can befriend them but it would be a struggle for him to take them serious so he tries to not give them much attention. Despite of whether or not he looks serious it's a little difficult to know what he's thinking. He hates to see people messing with his machines as he has most of his stuff polished.
In battle Kazuya can be a whole different person despite of him being carefree he can be very active and protective. He tries to be as gentle as possible to the enemy rather than trying to kill them. But if the enemy did something to cross him he will show no mercy to them. He mostly fights defensive and supportive and would later let his comrades do most of the damage to the enemy.
Alignment:
True Neutral
Faction; Country:
Guardian, Earthland
Extra:
(Is there anything else you want to include about your character?)